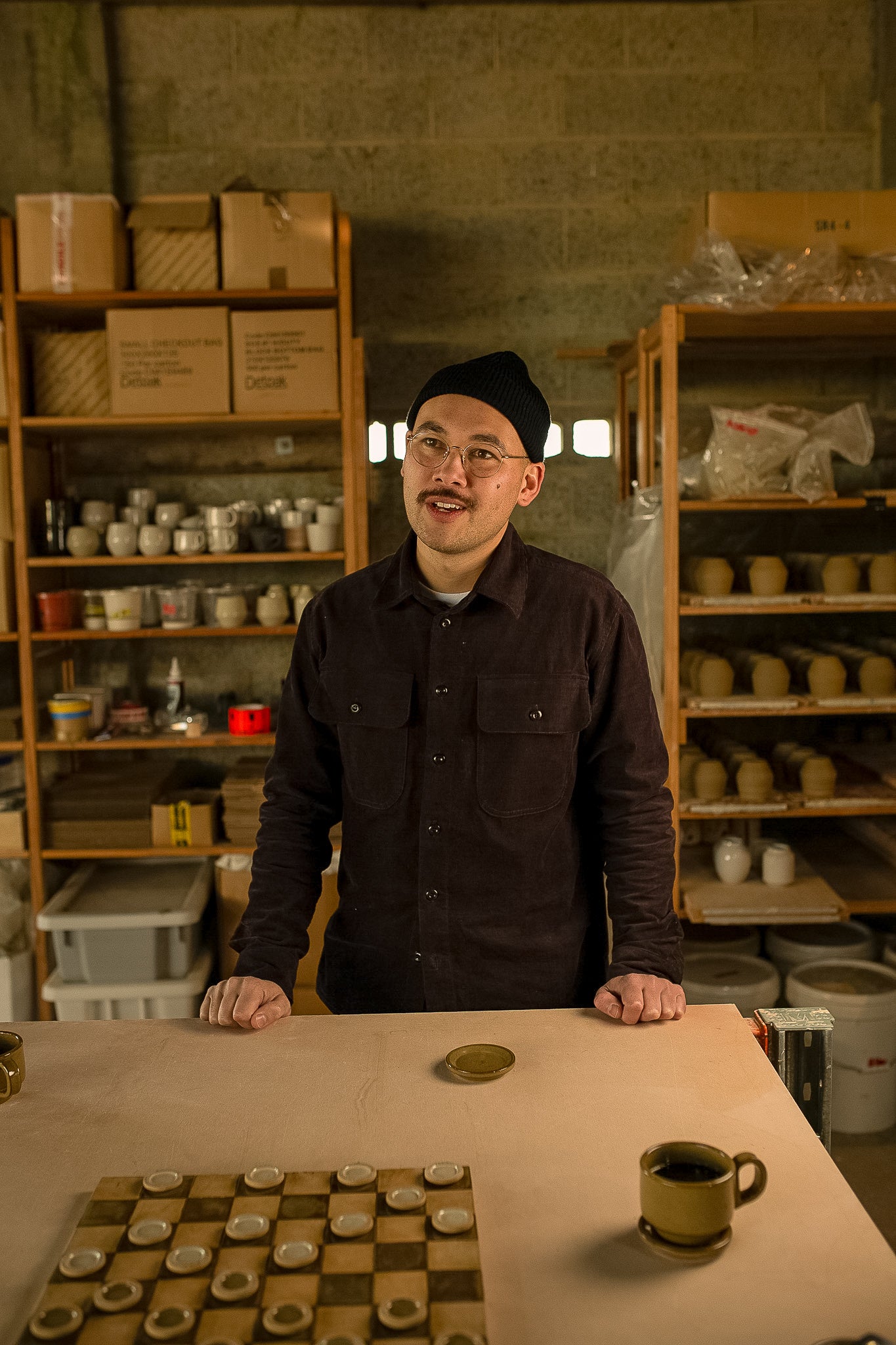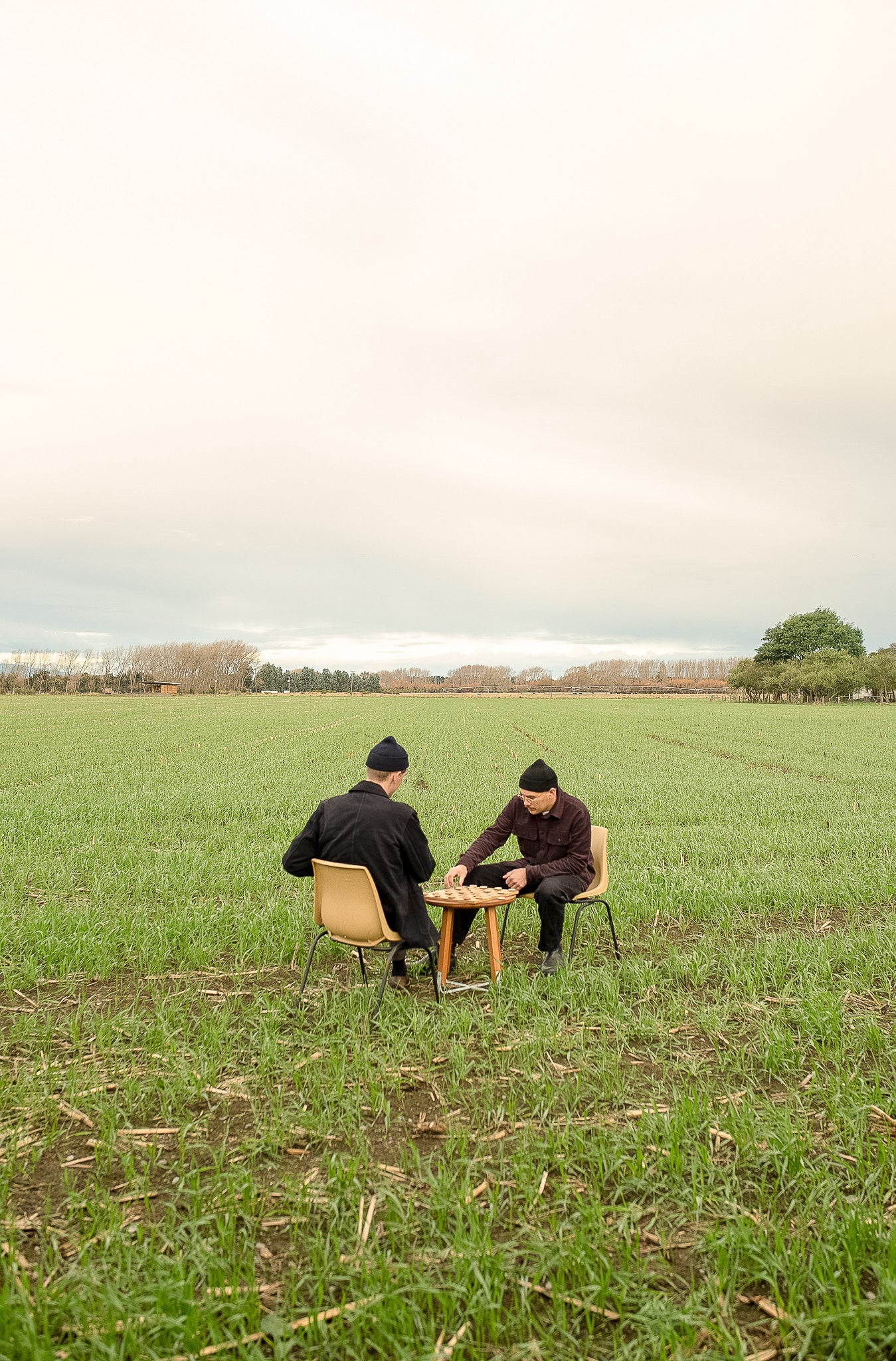 TM Ceramic Draughts Set by Richard Beauchamp
Our ceramic draughts set is part of our collaboration with Richard Beauchamp. Richard's process is entirely made using a range of hand building techniques. A time-consuming considered process that results in something quite special.
This Draughts set includes two addition pieces of each colour pieces and a studio-made protection sleeve to house all the twenty eight pieces.
A game that holds many fond memories, Draughts. Or Checkers if you prefer American. The hero piece of the collection. Featuring a hand-shaped ceramic board and stackable playing pieces. Further exploring our desire to create considered everyday pieces for you to enjoy.
"We imagined the three piece collection serving as purposeful pieces to enjoy in the company of friends and family"
The three piece collaboration is inspired by childhood memories and focuses on creating life giving objects to further embrace the desire for a slower lifestyle.
Fabrication

A mixture of New Zealand stoneware clay.
Manufacturing process
Manufacturers
Richard Beauchamp
Springston, Christchurch

Canterbury-based potter Richard Beauchamp's process is entirely by hand using a combination of wheel throwing and hand-building techniques.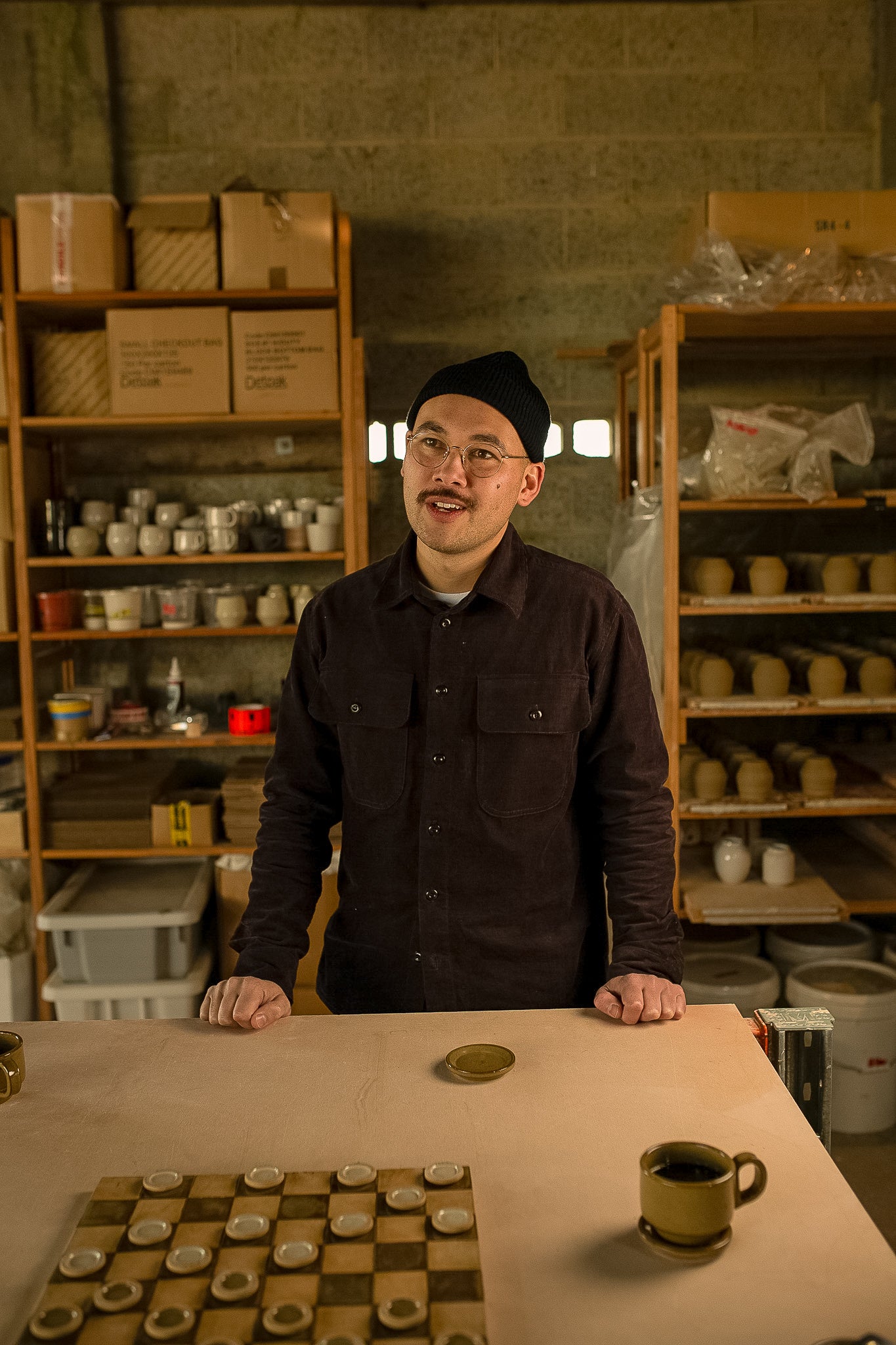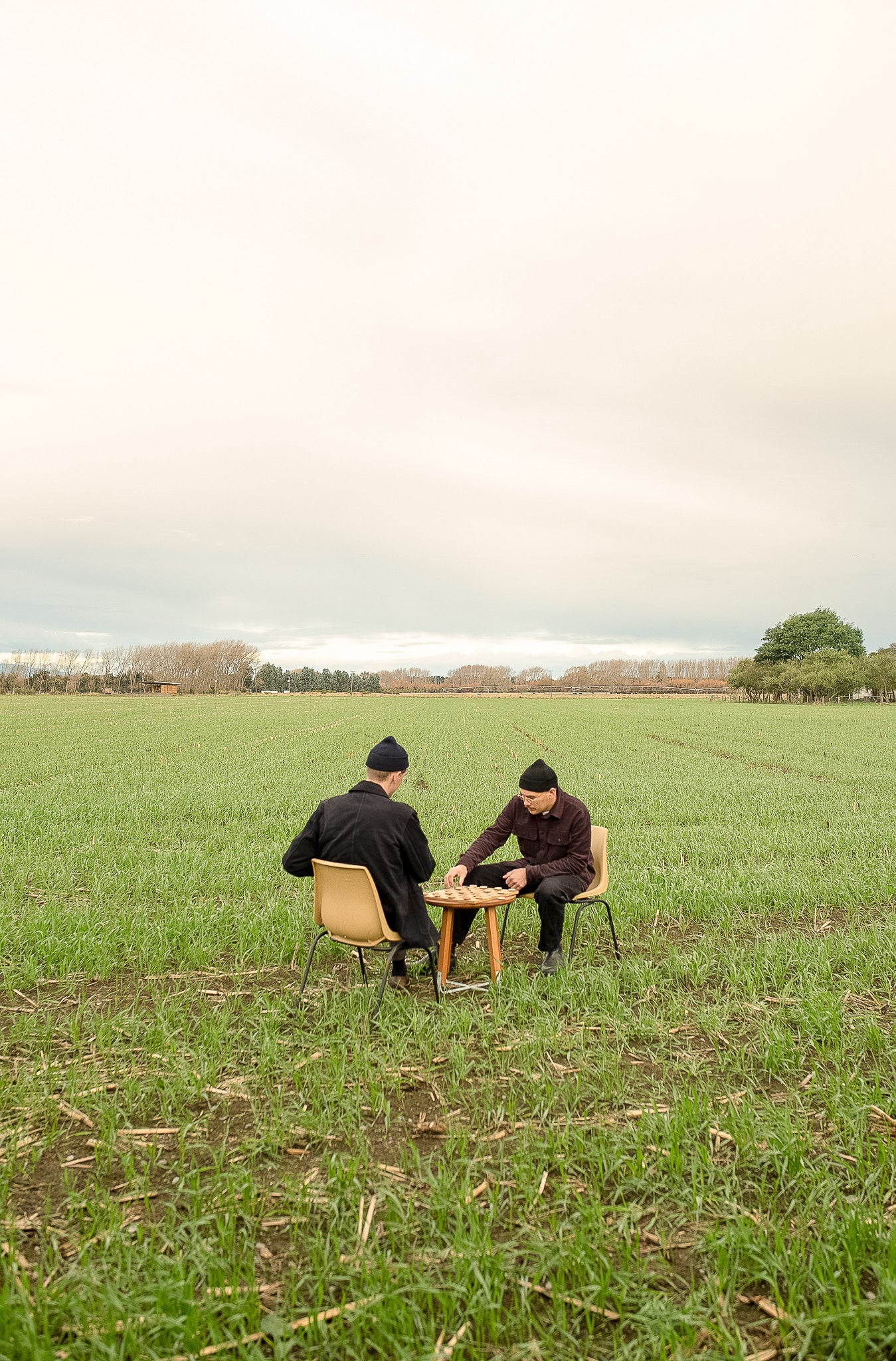 A process worth sharing
We believe in creating clothes thoughtfully, carefully considering each step of the process which is why we are proud to share our production story with you. Hopefully this transparency will also give you greater connection to our pieces and confidence that you are choosing to wear a brand with values you might share.
Designed in the studio
From the initial concept to final sampling, our design process takes place inside our Auckland studio which doubles as our retail space. This way of working allows every person who steps through our door to connect with the people behind the brand and gain insight into what goes into making each piece. 
Come and say hi, shop the current offering and see us working away on the next.
Only quality materials
The foundation for every Thom Morison piece lies in high quality textiles and materials, which is why we carefully consider each bespoke mill from across the world we work with. Each element of every garment has been rigorously tested; every Thom Morison piece is designed to be long-lasting and enjoyed for years to come.
Locally produced
Every Thom Morison piece is made in Aotearoa New Zealand by one of our tight network of ateliers. Each atelier we work with has been carefully selected; they must share our commitment to superior quality, excellent working conditions and minimal environmental impact. Producing locally allows us to be hands-on and gives us the opportunity to visit each factory when production is in motion, which makes for impeccable quality control as well as a reduced carbon imprint.